Today's Stories
June 12-14, 2009
Mike Whitney
Bernanke's Next Parlor Trick
June 11, 2009
Kathy Kelly /
Dan Pearson
Down and Out in Shah Mansoor: With the Swat Refugees
James Bovard
The Latest Torture Cover-Up Scam
Tristan de Bourbon
The Toy Makers of Chenghai: the Financial Crisis Seen From China
Dave Lindorff
The Wheels are Coming Off the Recovery Program
Kevin Zeese
The Case for Disbarment of the Torture Lawyers
Ralph Nader
The Craft of Sam Maloof: a Visionary Woodworker
Harvey Wasserman
The GOP's Trillion Dollar Reactor Plan Goes Radioactive
Nicole Colson
The Anti-Abortion Movement's Climate of Violence
Mark Weisbrot
Showdown Over the IMF
Dan Bacher
Big Water's Big Lie Unravels
Website of the Day
Top 10 Most Absurd TIME Covers
June 10, 2009
Ismael Hossein-Zadeh
Obama's Doublespeak on Iran
Jennifer Van Bergen / Douglas Valentine
The Dangerous World of Indefinite Detentions: From Vietnam to Abu Ghraib
Kathy Kelly
Visitors and Hosts in Pakistan
Paul Craig Roberts
Fear Rules
Rev. William E. Alberts
First the Torture of Truth ...
Peter Lee
Obama and North Korea: a Warm-Up in the Offing?
Carol Miller
Why We Need a Holistic, Cradle-to-the-Grave National Health Care System
Emily Ratner
Dreams of Flight in Gaza
Robert Weissman
The IMF's Accountability Moment
Dave Lindorff
The Sutra of the Crushed Volvo
Website of the Day
Starving in Gitmo
June 9, 2009
Winslow T. Wheeler
Back From the Dead: Pentagon Pork!
Mike Whitney
Is Hyper-Inflation Around the Corner?
Stan Cox
Biofuel's Drug Problem
Sibel Edmonds
The Battle Against the State Secrets Privilege
Jonathan Cook
Where the Victim is the Guilty Party
David Macaray
A Bad Time for Unions
Robert Jensen
In South Africa, Apartheid is Dead, But White Supremacy Lingers On
Nadia Hijab
The Obama Difference
Mark Weisbrot
Vulture Funds Descend on Argentina
Website of the Day
Waging Non-Violence
June 8, 2009
John Ross
Mexico: Politics as Drugs / Drugs as Politics
Paul Wright
Deconstructing Gus: How a Former Prisoner Took On and Took Down Corrections Corporation of America's Top Lawyer (and Cheney Pal)
Paul Craig Roberts
Long-Term Economic Memory Loss
Franklin C. Spinney
"Natural Growth:" Israel's Demographic Hogwash
Franklin Lamb
Lebanon's Elections: Return to the Status Quo
Uri Avnery
The Tone and the Music
Jonathan Cook
Israeli Loyalty Oaths
Eric Toussaint
/ Damien Millet
The Partisans of Capitalism Have Lost All Credibility
Jim Goodman
The Dairy Oligarchy
Norman Solomon
Words and War
Reza Fiyouzat
When Accusations Fly: the Spectacle of the Iranian Elections
Website of the Day
Latino Jobless Rate Soars
June 5 -7, 200
Alexander Cockburn
High Words, Low Truths
George Galloway
Our Convoy to Gaza
Paul Craig Roberts
Obama in Cairo
Jennifer Loewenstein
How Much Really Separates Obama and Netanyahu?
Franklin Lamb
Watching Obama's Speech in Lebanon
Mike Whitney
The Biggest Rip Off Ever?
Andy Worthington
Death at Guantánamo
Missy Comley Beattie
Peace Be Upon You?
Farzana Versey
Walk Like an Egyptian: the Oprahfication of Obama
Stanley Heller
Obama's Non-Starter
John V. Whitbeck
Nothing Comes From Nothing
Robert Weissman
GM: the Path Not Taken
Lee Sustar
The Fall of GM: Why Workers Will Pay the Price
Dave Lindorff
What a State-Run GM Could Do
William Blum
The Great, International, Truly Demonic Iran Threat
Ernest Callenbach /
Harvey Wasserman
A Green-Powered Trip Through Ecotopia
Greg Moses
By George! Austin Leads the National Recovery
Ron Jacobs
The Meaning of Yasser Arafat
David Yearsley
Art Set in Concrete:
the Desolate Urban Landscape of High Culture
Tim Stelloh
Pot Home Invasions: Bud and Blow Torches
Belén Fernández
The Joksters: Obama and Thomas Friedman
David Ker Thomson
The Academics
Karyn Strickler
Clean Coal: a Dirty Joke
Christopher Brauchli
Judicial Amnesia and the Federalist Society
Charles R. Larson
Leaving Tangier: Exile and Exploitation
Kim Nicolini
"Hunger:" Art With a Punch
Lorenzo Wolff
Good Head (Or Why the End of Hand-Crafted Music Isn't (Necessarily) the End of Music)
Poets' Basement
Jenkins, Orloski and Willson
Website of the Weekend
Tankman
June 4, 2009
Arno J. Mayer
The Future of Israel and the Decline of the American Empire
Mike Whitney
Bond Market Blowout
Gareth Porter
Report Ties Dubious Iran Nuke Documents to Israel
Ayesha Ijaz Khan
Clearing Misconceptions on Pakistan's War in Swat
Mouin Rabbani
Paradigmatic Progress?
Jordan Flaherty
Life in Gaza
Adam Turl
Is Card Check Dead?
Nikolas Kozloff
Iran's Elections: the Latin America Factor
Yifat Susskind
Obama's Double Standard
Website of the Day
Pink Floyd's Roger Waters Slams Israel
June 3, 2009
Paul Craig Roberts
As the Dollar Falls Off the Cliff...
Kathy Kelly
A Weaver's Welcome to Pakistan
Alan Farago
Bailing Out the Land Speculators
Franklin Lamb
Israeli Spies and Fake IDs
Bill Hatch
Why Congressman Cardoza Stiffed Michelle Obama
Nadia Hijab
A Stifling Embrace
Dean Baker
Reporters With Pom-Poms: Cheerleading the Recovery
Binoy Kampmark
Whither GM?
Manuel Garcia, Jr.
What Happened to Air France Flight 477?
Remi Kanazi
Oslo Redux?
Behzad Yaghmaian
The End of Idealism in China?
Website of the Day
A Time Comes: the Story of the KingsNorth Six
June 2, 2009
Uri Avnery
Racists for Democracy
Robert Weissman
Bankrupt Thinking
Conn Hallinan
Shadow Wars
Gideon Spiro
Obama and Israel's Nuclear Arsenal
Roger Burbach
US-Cuba Policy: "Still Stuck in the Past"
Dylan Quigley
My Experience with Dr. Tiller
Dave Lindorff
The American Taliban Claim Another Victim
Ray McGovern
Navy Vet Honored, Foiled Israeli Attack
Belén Fernández
Israel's Newfound Concern for UNIFIL
Martha Rosenberg
Give It Up, Wyeth
Willie L. Pelote, Sr.
GOP: California's for the Rich (Poor People Should Move)
Website of the Day
You Bet Your Health
June 1, 2009
Pam Martens
Wall Street Braces for New Cops on the Beat
Yitzhak Laor
Washington's Mirror
Mark Weisbrot
More Stimulus, Not Deficit Reduction
Ramzy Baroud
Netanyahu's New Quest
Saul Landau
Dancing the Afghan Jig
Eugenia Tsao
Smug Toronto Seethes as Tamils "Go Too Far"
Afshin Rattansi
Women in Darfur: "We Saw No Evidence of Genocide"
Debra Sweet
The Murder of Dr. Tiller
Abdul Malik Mujahid
Obama's Trip Egypt and American Muslims
Bill Quigley
Haiti's Revolutionary Priest Gerard Jean-Juste: Presente!
John Wright
The Tragedy of Susan Boyle
Website of the Day
Young Neo Con Anthem

May 29-31, 2009
Alexander Cockburn
Sotomayor and the Last of the WASPs
Patrick Cockburn
Iraq: The Mother of All Corruption Scandals
Vijay Prashad
Reeling Republicans
Gary Leupp
The Destabilization of Pakistan
Ray McGovern
The Impossible Rehab of Colin Powell
Rannie Amiri
Spies, Lies and Mr. Lebanon's Demise
Bill Hatch
The Mechanic's Tale: a Short Chapter in the History of Foreclosures
Chellis Glendinning, Stephanie Mills and Kirkpatrick Sale
Three Luddites Talking ... on a Computer!
Phyllis Pollack
Dosed, But Not Spiked: an Interview with Grace Slick
David Yearsley
Eros and Susan Boyle; Fakery and Simon Cowell
Jean-Christophe Servant
A River of Acid: Mined Out in Zambia
Dave Lindorff
Sotomayor's Problem Isn't That She's Too Latina
James McEnteer
Straw Dogs: the Media and Sonia Sotomayor
Missy Beattie
A Place Called Despair
James C. Faris
On Evolution: a Critique of Darwinism
David Macaray
When Workers' Rights Go Unenforced
Harvey Wasserman
The Catastrophic Economics of Nuclear Power
Adam Federman
Drilling the Marcellus Shale Through the Halliburton Loophole
David Ker Thomson
Turtle Island: Adventures in Recycling
Mark Seth Lender
Great Egrets Return
Stephen Martin
Big Trouble in Little Britain
Joseph Nevins
Sin Nombre is Only Part of the Border Story
Sophia Mihic
Star Trek and the Continuing Mission of American Imperialism
Lorenzo Wolff
Dylan Kelehan Gets What He Needs
Poets' Basement
Fleming, Shields and Greer
Website of the Weekend
Petition: Grant Parole to Leonard Peltier
May 28, 2009
Joan Roelofs
The Philanthropies and the Economic Crisis
Paul Craig Roberts
Torture and the American Conscience
Ralph Nader
Corporate Frankensteins
Mouin Rabbani
The Dangers of False Optimism in the Middle East
Joe Bageant
Plain Truths From Appalachia: a Redneck View of Obamarama
James McEnteer
America Held Hostage
Dedrick Muhammad
Obama and the Harsh Racial Reality
Richard Morse
On Speaking Out in Haiti
David Macaray
Have We Turned Into Sheep?
Harvey Wasserman
The 8 Green Steps to Solartopia
Website of the Day
Col. Peters: Just Kill the Gitmo Detainees
May 27, 2009
Joanne Mariner
Military Commissions, Round Three
Paul Craig Roberts
Doublespeak on North Korea
Walden Bello
Can China Save the World From Depression?
Dave Lindorff
Recidivism and Guantánamo
Brian M. Downing
Along the Durand Line
Carlos Villarreal
Separate But Equal Just Fine in California?
Nadia Hijab
Israel's Next Move: Armageddon Now?
Adam Federman
The PCBs of the Hudson River
Laray Polk
RadWaste and Texas' Future
Isabella Kenfield
The Fall of a Brazilian Financier
David Michael Green
Overcoming the Poverty of Ambition
Website of the Day
The Case Against Shell
May 26, 2009
Manuel Garcia, Jr.
Fearful Pride: North Korea's Second Nuclear Test
Mike Whitney
The Next Leg Down: When Deflation Becomes Entrenched
Sharon Smith
Obama and Abortion Rights: What We Learned at Notre Dame
Marjorie Cohn
The Gitmo Appeasment Plan: Obama Buckles on the Constitution
Dean Baker
Waterboard the Fed
Deepankar Basu
Was the Indian Election a Debacle for the Left? If So, Why?
Fred Gardner
The Vindication of Sgt. Northcutt
Jordan Flaherty
New Orleans for Sale
Josh Ruebner
Rethinking the Costs of Peace
Brian Cloughley
The Man Who Murdered Count Foulke Bernadotte
Website of the Day
The Montana Town That Wants to Become the New Gitmo
May 25, 2009
Diane Christian
Looking at Torture
John Ross
Mexico's Shock Doctrine
Kenneth Hartman
The Trouble With Prison
Uri Avnery
Netanyahu Goes to Washington
Fred Gardner
"War on Pot" Overrides "Support Our Troops": the Punishment of Sgt. Northcutt
Cindy Sheehan
Day of the Dead
Sen. Russell Feingold
Prolonged Detention and the Rule of Law: a Letter to Barack Obama
Sibel Edmonds
Two Sides of the Same Coin: From State Secrets to War to Wiretaps
Franklin Lamb
Der Spiegel Tries Again
Dave Lindorff
Memorial Day in the Land of the Weak and Wussy
Daniel Wolff
Learning to Read in the Pacific Northwest
Website of the Day
Decoration Day
May 22-24, 2009
Alexander Cockburn
How Long Does It Take?
Michael Teitelman
Obama, Torture and John Walker Lindh
Mike Whitney
Credit Default Swaps: the Poison in the System
Ray McGovern
Cheney Breaks the Taboo: Support for Israel Feeds Terrorism
Sonia Cardenas /
Andrew Flibbert
Why We Love to Hate Pirates
Clive Hamilton
Biblical Prophesy and the Iraq War: Bush, God, Iraq and Gog
Conn Hallinan
Swine Flu Fallout
Fred Gardner
Sgt. Northcutt's Homecoming
Carlo Cristofori
The Latest AfPak War
Dean Baker
A Friendly Financial Intervention
Rannie Amiri
King Abdullah's 57-State Solution
Andy Worthington
A Message to Obama: No Military Commissions; No Preventive Detentions
David Macaray
Democrats Betray Labor: Card Check is Pronouced Dead
Nadia Hijab
What Kind of State?
Franklin Lamb
How Not to Win Votes for Team USA
Ted Newcomen
The Forgotten Casualties
David Ker Thomson
Joy (Or How Hope, the Thing With Feathers, Gets Plucked)
David Rosen
Porn Wars
Mark Weisbrot
Climate Change and Intellectual Property Rights?
Robert Fantina
Gitmo, Democrats and Business as Usual
Heather Gray
Some Positive Directions in Public Health?
Farzana Versey
The Myth of Manmohan Singh
Chris Genovali
A Paler Shade of Green
Ron Jacobs
His Terrible Swift Sword: the Legacy of John Brown
Jay Diamond
Why the Left Should Cheer Hannity and Limbaugh
Dr. Susan Block
The Binds That Bond
Ben Sonnenberg
"Ballast": An Endlessness of Almost Ending
David Yearsley
Handel's Ghost ... Again
Lorenzo Wolff
My Problem with Led Zeppelin
Poets' Basement
Corseri and Bohm
Website of the Weekend
Bob Graham's CIA Notebooks
May 21, 2009
Jeffrey St. Clair /
Joshua Frank
The Politics of Bait-and-Switch: Obama and the Environment
Paul Craig Roberts
Morphing Dick Cheney
Chris Floyd
In Defense of George W. Bush
Gerald Paoli
Inside Iraqi Kurdistan: Life and Death in the Qandil Mountains
Zach Mason
Something's Gotta Give: Obama and the Hustler
Uri Avnery
A Quarrel on the Titanic
Andy Worthington
Out of Guantánamo
Niranjan Ramakrishnan
India: Two Funerals and a Wedding
Norman Solomon
The Afghanistan Escalation
Dave Lindorff
A Corporate Crime Wave of Labor Law Violations
Website of the Day
Swine Flu: The Panic That Wasn't
May 20, 2009
Michael Hudson
The Toll Booth Economy
Gary Leupp
Courting Hekmatyar: Obama and the Warlord
Michael D. Yates
Work is Hell
Jonathan Cook
Netanyahu Adviser Steps Out of the Shadows
Peter Lee
The World Doesn't Have a Pakistan Nukes Problem ... It Has a David Albright Problem
Binoy Kampmark
The End of the Tamil Tigers?
Peter Zinn
Eulogizing Lawyers
William Loren Katz
Tortured Reasoning; Tortured Results
Gary Lapon
Why Women Need Single Payer
Trudy Bond
Torture, Shrinks and a Groundhog's Day Moment
Website of the Day
Meet the Climate Change Lobby
May 19, 2009
Kristoffer Rehder
Check Point Iraq: a Soldier's Tale
Mike Whitney
The Real Lesson of the Financial Crisis
Ray McGovern
How Colin Powell Got Duped by the CIA
Vijay Prashad
The Indian Elections: a Game Changer?
Mirjam Hadar Meerschwam
Intimidation and Interrogation in Tel Aviv
Mustafa Barghouthi
Is Obama Up to the Challenge of Dealing with Netanyahu?
Andy Worthington
Gitmo: A Prison Built on Lies
Binoy Kampmark
Britain's Speaker Crisis
John Walsh
John Kerry vs. Single-Payer
David Macaray
Alcohol as Metaphor: Zero Tolerance in the Workplace
Website of the Day
So You Think That Veggie Burger is Organic...
May 18, 2009
Dave Lindorff
The US is Using White Phosporous in Afghanistan
Abdul Malik Mujahid
Thirty Years of Tragedy in Afghanistan
Jonathan Cook
How Many Secret Prisons Does Israel Have?
Ben Rosenfeld
Police Violence: How Many Kicks to the Head Does It Take?
Patrick Cockburn
These Killings Will Only Strengthen the Taliban
Ralph Nader
They Want It All: New Tricks From the Old Energy Lobby
Stephen Soldz
Psychologist Bryce Lefever Clarifies Defense of Torture
Eugenia Tsao
On the Devaluation of Labor
Walter Brasch
Cheney's Magical Mystery Media Tour
Roberto Rodriguez
War and Torture
Charlotte Laws
Politics and American Idol
Website of the Day
Disbar the Torture Lawyers
May 15-17, 2009
Alexander Cockburn
King of the Hate Business
Jeffrey St. Clair
The Case of the Missing H-Bomb
David Rosen
Sexual Torture: What is Acknowledged and What Remains Unknown
Mike Whitney
From My Lai to Bala Baluk: Obama Picks Up Where Bush Left Off
Bruce Page
A Real History of Rupert Murdoch
Jeremy Scahill
The Black Shirts of Guantánamo
Fred Gardner
Tortured Reasoning: Judge Bybee Rules Against Brian Epis
Tom Barry
Fighting the Drug War at Homeland Security
Mats Svensson
On the Beach in Tel Aviv
Ramzy Baroud
The Drones Are Coming
Mark Engler
Science Fiction From Below
Mark Weisbrot
Stealth Move by IMF to Get $100 Billion Without Congressional Debate
Farzana Versey
Of Scapegoats and Separatists
Ron Jacobs
It's Up to You to Save Troy Davis
Hannah Wolfe
What to Tell the Children
Cal Winslow
Fresno, the New Ground Zero in the Battle Between the SEIU and NUHW
David Macaray
Labor Needs a Southern Strategy
Christopher Brauchli
Involuntary Baptism
Mark Seth Lender
The Lion Tamer's Story
Robert Fantina
Lapel Pins, Arugula and Mustard
David Ker Thomson
Last Man Walking
Stephen Martin
Lipstick Nightmare for Spin Merchant
Charles R. Larson
Double Exile
Chase Madar
"Angels & Demons" and the Extraordinary Power of Imaginary Heretics
Kim Nicolini
Vaginas From Outer Space! Boldly Sitting Through Star Trek
David Yearsley
Handel's Ghost
Lorenzo Wolff
Killer Virtues
Poets' Basement
Gibbons, Jordan and Moser
Website of the Weekend
Catch F-22
May 14, 2009
Michael Hudson
Where Russia Went Wrong
Andy Worthington
The Poisoned Mosaic: Judge Condemns Guantánamo Evidence
Paul Craig Roberts
The Impotent President
Jonathan Cook
The Pope's Pilgrimage: Legitimizing Netanyahu?
Ray McGovern
See No Evil: Ugly Questions for General Myers
Lance Selfa
The Limits of Liberalism
David Green
The Deportation of Demjanjuk
Dave Lindorff
Obama Channels Cheney
Frida Berrigan
Nuclear Options
Sue Udry
The Bybee Question
Website of the Day
Our Bombs: Tracking US Air Strikes
May 13, 2009
Brian M. Downing
The Road Out of Iraq
Gareth Porter
Gen. McChrystal and Afghanistan
Robert Sandels
Obama and Latin America: No Light, All Tunnel
Ricardo Alarcón
Cuba: Measure of a Revolution
Eric Walberg
NATO in Georgia: Fun and Games
Dave Lindorff
The Sinking of GM: When Captains of Industry Don't Go Down with the Ship
Deepak Tripathi
A Culture of Abuse
William S. Lind
Back to the Balkans: Hillary and the Sleeping Dragon
Kevin Zeese
A Populist Health Care Rebellion
Franklin Lamb
Lebanon: From Perdition to Redemption?
Website of the Day
Beth McIntosh: The Wild Ride
May 12, 2009
Gary Leupp
The Bomb Iran Faction
Richard Neville
The AfPak Blues: Corpses of the Kids by the Truckload
Wajahat Ali
Obama Chooses a Reliable Dictatorship
Dean Baker
The Banker Boys Are Alright! Time to End the Bailouts
Franklin Lamb
What Palestinian Refugees Need From Lebanon's Elections
Norman Solomon
A Progressive Challenge to Jane Harman
Paul Craig Roberts
Beware the Hate Crimes Bill
Lisa M. Hamilton
Let's Grow a New Crop of Farmers
Bob Fitrakis /
Harvey Wasserman:
Why Isn't Obama Turning to Credit Unions?
David Macaray
Wading Through the Grassroots
Website of the Day
Electronic Police States
May 11, 2009
Andrea Peacock
No Justice for Libby
Michael Hudson
Gordon Brown Spills the Beans on the IMF
Patrick Cockburn
Who Killed 120 Civilians?
Ralph Nader
The Single-Payer Taboo
John Kelly
Pseudoscience and Wrongful Convictions in the War on Drugs
Saul Landau
Cuba's Biggest "Crime"
Dave Lindorff
Blaming the Dead Victims
David Michael Green
Get Obama
Anthony Papa
Gov. David Paterson Does the Right Thing
Paul Krassner
Jon Stewart and Truman, the War Criminal
Website of the Day
Generational Homelessness

Weekend Edition
June 12-14, 2009
Mothers' Act Looms as Drug Industry Scam
FDA Throws Lifeline to Antipsychotic Pushers
By EVELYN PRINGLE
On June 11, 2009, FDA News reported that AstraZeneca's Seroquel, Pfizer's Geodon and Eli Lilly's Zyprexa atypical antipsychotics "won an FDA advisory panel's recommendations for approval to treat schizophrenia and bipolar disorder in pediatric and adolescent patients."
"The FDA's expanded marketing approval process for antipsychotics, highly toxic drugs, is unaffected by evidence uncovered by the US Justice Department showing that the studies submitted by drug manufacturers were often flawed, if not fraudulent," says Vera Hassner Sharav, president of the Alliance for Human Research Protection, in a June 8, 2009 infomail alert.
"Rather than focus on protecting children's safety, FDA officials are doing their utmost to legitimize irresponsible, off-label prescribing of exceedingly toxic antipsychotics for children--thereby ensuring that far greater numbers of children will be victimized and die," according to Sharav.
A recent report by the consulting firm Decision Resources found antipsychotics makers spent $993,000,000 in 2006, to promote these drugs to doctors and patients, she reports. In 2008, at more than $14 billion, antipsychotic revenues topped all other classes of drugs in the US, even cholesterol and diabetes medications.
On November 17, 2008, on the popular Furious Seasons website, Philip Dawdy reported that Zyprexa had killed 3,455 people between 1997 and early 2008, based on a review of an FDA staff document with a summary of adverse events in the agency's database.
From 1993 through the first three months of 2008, 1,207 children on Risperdal suffered serious adverse events, including 31 who died, according to a report in the November 18, 2008 New York Times.
The deaths included a 9-year-old child, receiving Risperdal for the unapproved use of ADHD, who suffered a stroke twelve days after starting the drug. At least 11 of the deaths were in children whose treatment was for an unapproved use.
In May 2009, CBS News reported that Risperdal was causing boys to grow breasts due to increased prolactin levels caused by the drug. The news segment featured a boy who was prescribed Risperdal for ADHD, and had to undergo a double mastectomy to remove the breasts.
Philadelphia attorney, Steve Sheller, represents six boys who developed breasts after taking Risperdal, in lawsuits against Johnson & Johnson. Two have had mastectomies.
On June 3, 2009, Medscape reported that findings presented at the American Psychiatric Association's annual meeting, on the preliminary results from the "Metabolic Effects of Antipsychotics in Children" study, "show that 12 weeks of initial antipsychotic treatment was associated with significant mean increases in overall adiposity and percentage of body fat, as well as a decrease in whole-body insulin sensitivity."
"Further," Medscape said, "the investigators found antipsychotic treatment was also linked to significant increases in body-mass index (BMI) percentile and fasting plasma triglyceride levels, both clinically available indicators of adverse metabolic changes associated with increased adiposity."
In terms of live-long health issues, "This is a serious problem," says Dr Steven Nissen, chairman of the Department of Cardiovascular Medicine at the Cleveland Clinic, and past president of the American College of Cardiology.
"The substantial increase in body fat and increased insulin resistance will almost certainly lead to a higher lifelong incidence of diabetes," he warns.
"Diabetes is a major cause of heart attack, stroke, kidney failure, blindness, and limb amputation," Dr Nissen points out.
In an April 2008, editorial, in Psychotherapy and Psychosomatics, titled, "Irrational Healers," Dr David Healy, author of the new book, Mania: A Short History of Bipolar Disorder, writes:
"For fifty years, the antipsychotics were viewed as too dangerous to use outside secondary care and were largely restricted to those with chronic psychotic disorders where the trade-off between hazards and benefits justified treatment."

"Yet now a new generation of possibly even more problematic antipsychotics is being given to preschoolers, in North America, on the basis that they might have a disorder that most of the rest of the world does not believe happens in children."
"FDA officials are ignoring the real world tragedies--drug-induced deaths of children," Sharav warns.
On June 6, 2009, the Topeca Capital Journal reported on the death of a Kansas toddler, Destiny Hager, and the confirmation by an autopsy that the child died of fecal impaction, after taking Seroquel and Geodon, with "antipsychotic drugs present in concentrations considered therapeutic in adults."
Child psychiatrist, Vernon Kliewer, diagnosed Destiny with bipolar disorder and prescribed the drugs. State regulators recently "completed a two-year investigation of Kliewer that found the doctor violated Kansas law while treating Destiny and five other children," the Journal reported.
A September 14, 2007 petition filed by the Kansas Board of Healing Arts, says Kliewer diagnosed Destiny with Bipolar Disorder in March 2006, at 3-years-old, and she died on April 4, 2006.
The petition contains 6 counts and details the prescribing of multiple drugs by Kliewer to six children including two more 3-year-olds, one 4-year-old and two 2-year-olds. In one case, he began treating a child at 2-years-old and between January 2003 and November 2006, prescribed a total of 9 drugs for the girl, including Risperdal, Abilify, Seroquel, and Geodon.
"The doctor negotiated a settlement in February with the Board of Healing Arts that didn't require him to admit wrongdoing," the Journal said. "He voluntarily stopped treating patients under age 6."
The Board placed Kliewer's medical license on indefinite probation and ordered him to pay $13,079 to cover the investigation expenses, the Journal reported. Kliewer must also have another physician monitor his treatment of bipolar patients.
"Tragically, most physicians have not been trained or encouraged to think rationally about the hazards of monotherapy, let alone polypharmacy in children," says Dr Grace Jackson, author of, "Rethinking Psychiatric Drugs: A Guide to Informed Consent, and the new book, "Drug Induced Dementia - a perfect crime."
"Mental health professionals have an ethical duty to inform parents about the potential lethality of drug combinations," she advises.
On June 5, 2009, Dawdy posted a link to the FDA's briefing package on Furious Seasons, available to members of the advisory panel, and posted portions of the introduction by FDA psychiatry products chief, Thomas Laughren, including the following comments on side effects caused by the drugs:
"Adverse reactions that can occur with drugs in the class of atypical antipsychotic drugs include, among others, somnolence, weight gain, increases in blood lipids and glucose, acute extrapyramidal symptoms, and tardive dyskinesia.
"These risks are of particular concern in pediatric patients because of the life-long nature of these disorders and the fact that these patients are considered particularly vulnerable, in part because they may be exposed for many decades, and in part because of possible effects on growth and development," Laughren noted.
In April 2009, Gabriel Meyers, a 7-year-old Florida boy, committed suicide by hanging in the bathroom of a foster care home. In the last few days of his life: "He was told his mother no longer had visitation rights, that he would probably be going back to Ohio, where he alleged he had been abused; the doctor changed his medication, he changed foster homes and he got a new counselor," George Sheldon, secretary of the Department of Children and Families, stated in the May 12, 2009 St Petersburg Times.
In the year leading up to his suicide, Gabriel had been on the stimulant drugs Adderall and Vyvanse, the SSRI antidepressant Lexapro, Zyprexa, and Eli Lilly's Symbyax, a drug containing both Zyprexa and Prozac, recently FDA approved for "treatment resistant" depression.
Gabriel was on Symbyax and Vyvanse when he died and neither prescription had been authorized by either his parents, or a court order signed by a judge, in violation of Florida law. He was listed as being on only Adderall in the Department of Children and Families' database.
"On six separate occasions, Gabriel's caseworker, Lawrence Chusid, documented that DCF had "parental consent" for the child's medications," according the May 9, 2009, St Petersburg Times
"But in the hundreds of records in Gabriel's file released by DCF late last month, there is only one form signed by his mother, Candace, a blanket authorization for medical treatment for her son," dated June 29, 2008, the Times reports.
The labeling on Prozac and Symbyax, contains a black box warning of an increased risk of suicide in children. Instead of discouraging the concomitant use of these two powerful medications, Lilly has encouraged such practices by "designing its own "combination" capsule which contains both Prozac and Zyprexa," says attorney, Andy Vickery, of the Houston law firm, Vickery, Waldner & Mallia, who is involved in Zyprexa suicide litigation.
"The actual number and rate of completed suicides for patients in clinical trials on antipsychotic drugs, as submitted to the FDA, is higher on Zyprexa than on any of the other drugs in this class," he reports.
"Specifically," he says, "Lilly reported that, of 2500 patients on Zyprexa, there were 12 completed suicides, as compared to none on placebo."
For several years, a system called the "Medicaid Drug Therapy Management Program," was supposed to be monitoring the prescribing habits of doctors for children covered by Florida Medicaid. However, Gabriel's shrink, Dr Sohail Punjwani, had been red-flagged as having "problematic" prescribing practices in every quarter since the monitoring began in 2006.
According to the Miami Herald: "Punjwani defended the use of psychiatric drugs on children, even if they are not approved for such use, saying the lack of approval stems from the reluctance of drug makers and the medical establishment to launch clinical trials on children."
"The anti-psychotic drugs, he added, are used routinely to treat mood instability and insomnia among children," the Herald reported.
The doctor told the Herald that he did not even remember Gabriel. On May 12, 2009, the Herald reported that a "lawmaker who chairs a state Senate committee on children has asked the state to investigate the doctor who treated a foster child who killed himself."
"In separate letters to the Florida Board of Medicine and the Agency for Health Care Administration, state Sen. Ronda R. Storms, a Brandon Republican who chairs the Children, Families and Elder Affairs Committee, requested investigations leading to a "full report," according to the Herald.
Following Gabriel's death, DCF Secretary Sheldon directed a review of the files for every Florida foster child to ensure that any child prescribed psychotropic drugs was accurately recorded in the Department's system. He also directed a verification of the existence of a parental consent, or a court order signed by a judge, authorizing each child to receive such medication.
The results of the review in a May 28, 2009 report indicate: "No record of consent or judicial order was found for 16.2 per cent of the 2,669 children receiving psychotropic medication."
On December 13, 2006, four-year-old Rebecca Riley died in a Hull, Massachusetts as a result of a drug overdose. At a mere 28-months-old, Dr Kayoko Kifuji, a psychiatrist at Tufts New England Medical Center in Boston, diagnosed Rebecca with ADHD and bipolar disorder, and subsequently prescribed, Seroquel, Depakote, an antiseizure drug, and clonidine, a blood pressure medication.
The medical examiner noted that "Rebecca's heart and lungs were damaged and found that this was due to prolonged abuse of these prescription drugs, rather than one incident," according to police reports.
The legal filings show the two other Riley children, ages 6 and 11 at the time of Rebecca's death, were also diagnosed with bipolar disorder and ADHD, by the same doctor, and kept on the same 3-drug cocktail for years.
Rebecca's parent have been charged with murder under the theory that they overdosed the child in attempt to sedate her and she did not bring in government disability payments.
On February 7, 2007, the day after the parents pleaded not guilty to the charges, Dr Kifuji entered into a voluntary agreement with the Massachusetts Board of Registration in Medicine to not practice medicine pending an investigation. "The Agreement entered into by Dr. Kifuji will remain in effect until further order of the Board," the Board's February 7, 2007 press release stated.
In April 2008, attorney Andrew Meyer Jr filed a malpractice lawsuit against Dr Kifuji on behalf of Rebecca's estate. "This child was subject to mostly telephone prescriptions and a slipshod diagnosis," he told the Boston Globe on April 4, 2008.
In an editorial titled, "How many more Rebecca Rileys?, in the January 9, 2009 Patriot Ledger, the author of, "From Difficult to Delightful in Just 30 Days," Dr Jacob Azerrad, wrote: "To diagnose a 2-year-old as bipolar by adult standards is crazy."
"A key issue is the misuse of psychiatric diagnostic labels to explain bad behavior in children," he wrote. "This has resulted in the drugging of young children to a degree unprecedented in our history."
"Our preschool children are far too young to defend themselves," he said. "It's up to parents to "say no to drugs" and teach their children that life is meant to be learned and experienced – it's not just a pill to be swallowed."
On March 5, 2009, Weymouth News reported that a "psychiatrist who prescribed drugs for the late Rebecca Riley, who was four at the time of her death, can be charged with malpractice."
"A Suffolk County tribunal determined on March 5 that there was enough evidence to charge Dr. Kayoko Kifuji," the News noted.
"Rebecca Riley's doctor now the target of a grand jury," was the headline in the May 1, 2009 Patriot Ledger. "Already the target of a civil medical malpractice lawsuit, the psychiatrist who prescribed the drugs that killed 4-year-old Rebecca Riley is now the subject of a grand jury criminal investigation," reporter Lane Lambert wrote.
"If the grand jury does find the ... psychiatrist criminally liable for Rebecca's death, she could face involuntary-manslaughter charges," Lambert noted.
Evidence of the grand jury investigation surfaced "amid fresh legal action in both the civil and criminal cases," Lambert said. "Kifuji's lawyers asked a Suffolk County judge to postpone her deposition in the civil case indefinitely, and close the entire court record to the public."
Kifuji's attorney "said a deposition would force the doctor to claim her Fifth Amendment right not to incriminate herself while the grand jury was looking at the case," according to the report. The judge denied both motions, it noted.
An attorney for Rebecca's estate said Kifuji is scheduled to give a deposition in the civil case on July 6, 2009, after the grand jury is finished. In the March 5, Weymouth News article, Kifuji's attorney said the murder charges against the Rileys make it difficult to decide if she can be faulted for Rebecca's death.
"This is not something bizarre that she (Kifuji) did," he said. "A number of fine doctors feel this was appropriate."
Back on September 30, 2007, Katie Couric interviewed Dr Joseph Biederman, whose research Dr Kifuji has said influenced her, in a 60 Minutes segment tiled "What Killed Rebecca Riley?"
When questioned about the rise in young children with bipolar disorder, Biederman told Couric: "The average age of onset is about four."
"It's solidly in the preschool years," he stated.

The results of an investigation led by Senator Charles Grassley, on behalf of the Senate Finance Committee, revealed that between 2000 to 2007, Biederman earned at least $1.6 million from drug companies but failed to report at least $1.4 to Harvard University.
On February 26, 2009, Biederman was questioned under oath in a deposition for litigation titled, In re Risperdal/Seroquel/Zyprexa Litigation, Case Code 274, Alma Avila as next friend of Amber Avila versus Johnson & Johnson Company et al, in the Superior Court of New Jersey, Middlesex County.
At one point, when questioned about his participation in medical education events as a paid speaker, he blamed a decline in invitations to speak over the past year on Grassley's investigation and inferred that the investigation was brought on by media hype over Rebecca's death.
When asked if he had any idea why he received fewer invitations, Biederman said: "There has been some accusations by Senator Grassley about issues of conflict of interest; and while the investigation is going on, I agreed not to speak."
"What is the nature of Senator Grassley's investigation of you?" attorney, Fletch Trammell, asked.
"Senator Grassley read, there was an article in the Boston Globe about a little girl in town that the parents are accused of first-degree murder," Biederman noted.
"In fact, you may have seen it," he told the attorney.
"The accusation has been upgraded from second-degree to first-degree murder," he pointed out.
"But because the child was diagnosed with bipolar illness, it captured the imagination of the media and there was an article in the Boston Globe that talked about the diagnosis and how controversial that is and particularly as it pertains to preschoolers," Biederman continued.
"And in the article the reporter got -- I sent my standard disclosure forms, so he wrote that I have extensive relationships with fifteen or so pharmaceutical companies," he stated.
"So Senator Grassley wrote a letter to the institution, to Harvard and Mass. General, asking for details," he said. "And that has been the cascade of events."
"So Senator Grassley became interested in you because of these people who were accused of killing their kid?" the attorney asked Biederman.
"Senator Grassley claims to be interested in issues of conflict of interest and is interested in making sure that the universities have tight conflict-of-interest rules," Biederman said. "I have no dispute with that."
"What interactions have you had with Senator Grassley or his staff?" the attorney asked.
"None," Biederman stated. "Senator Grassley's interactions are with Mass. General and with Harvard, not with me directly."
Biederman said the hospital was paying a law firm to represent him in the matter of Grassley's investigation and for the deposition.
He acknowledged having a professional relationship with Janssen, Eli Lilly, Bristol-Myers Squibb, AstraZeneca and Pfizer, the makers of atypical antipsychotics. "I have a professional relationship with dozens of manufacturers," Biederman said.
"In the course of carrying out these relationships with all these drug manufacturers, does the relationship always involve them giving you money?" the attorney asked.
"Most of the time," Biederman replied.
On March 27, 2009, the New York Times reported that, "Federal prosecutors have issued a subpoena seeking information about the work and statements of three prominent Harvard researchers who have been the focus of a Congressional investigation into conflicts of interest in medicine."
The researchers, Doctors Joseph Biederman, Thomas Spencer and Timothy Wilens - "are named in the subpoena, which was sent ... to Fletch Trammel, a lawyer who represents state attorneys general in lawsuits that claim makers of antipsychotic drugs defrauded state Medicaid programs by improperly marketing their medicines," the Times noted.
Up until June 10, the researchers and doctors in the field of psychiatry identified by Grassley's investigation included Charles Nemeroff from Emory University; Melissa DelBello at the University of Cincinnati; Alan Schatzberg, president of the American Psychiatric Association, from Stanford University; Martin Keller at Brown University; Karen Wagner and Augustus John Rush from the University of Texas; and Fred Goodwin, the former host of the radio show, "Infinite Minds," broadcast for years by National Pubic Radio.
But on June 10, the name Zachary Stowe was added to the list, with a Wall Street Journal headline: "Emory Psychiatrist Cited in Conflicts of Interest."
"Emory University has disciplined a prominent psychiatrist who was being paid by an antidepressant maker at the same time he was conducting federal research about the use of such drugs in pregnant women," the Journal wrote.
Stowe is the director of the "Women's Mental Health Program" at Emory. Its website says the focus his "clinical research is the use of psychotropic medications during pregnancy and lactation, the psychobiology of mood disorders during pregnancy and the postpartum period, and the impact of maternal mental illness on fetal and neonatal exposures."
The latest off-label marketing scheme in the works involves federal legislation expected to come up for a vote soon in the US Senate called the Mothers Act. This one involves a plan to screen all pregnant women for a long list of pregnancy related "mood" and "anxiety" disorders.
After covering the pharmaceutical industry's off-label marketing schemes using mental illness screening scams since mid-2004, beginning with TeenScreen, I find the Mothers Act is no different than the others, aside from the fact that a whole new treatment industry was built up around it, and more profiteers are involved. But then, the pharmaceutical industry could hardly expect to keep selling drugs through middle-man pushers forever, while keeping the massive profits to itself.
Amy Philo, the leader of "Unite for Life," a coalition of 50 groups against the bill, warns that the Mother's Act is: "Trolling for Mental Patients in a Maternity Ward Near You."
"If you've never been "Teen Screened" in high school, quizzed by a college counselor about your potential perfectionism, mood swings, or alcohol use- or told you might go crazy if you don't start taking drug x, consider yourself among the fortunate, fading few," Amy advises.
"Imagine yourself pushing a baby into the world in a hospital somewhere in America," Amy says, "only to be greeted by a friendly, neighborhood-psychological-screener the very moment baby begins munching down on his first meal."
"Would either of you like a DSM-IV Mental Disorder diagnosis code with that milk?"
With no psychiatric drugs FDA approved as safe for use by pregnant and nursing mothers and doctors rightfully reluctant to prescribe any drugs harmful to the fetus, a new customer recruitment scheme was needed and the Mothers Act fit the bill.
Opposition to the Act stems from the certainty that it will lead to more forced drugging of infants with no voice of their own to prevent it, with antidepressants, antipsychotics, and antiseizure drugs that cause birth defects, a withdrawal syndrome and many other serious health problems, through pregnant and nursing mothers.
The Act is modeled after a mandatory screening law enacted in New Jersey, the home state of the bill's main sponsor, Senator Robert Menendez, and also the home state for many drug companies. Attempts to pass the federal version have failed for the past 8 years.
The postpartum websites strung out all over the internet to promote the bill, many run by people benefiting financially from the new treatment industry they created, argue that the Act does not call for mandatory screening, without mentioning that the screening language was removed last year due to strong opposition.
On May 12, 2009, the Herald News reported that the Act "lacks one vote for approval" in the US Senate, citing a speech made by Menendez, during a press conference. Menendez told the Herald that the national bill would not mandate screening. "Hopefully, states would adopt screening," he said.
This statement, in May of this year, clearly shows that the goal of passing the federal legislation is to set the stage for states to pass mandatory screening laws, like the one in New Jersey.
A June 16, 2006, press release, by Menendez and Senator Richard Durbin, announcing the bill stated, the "Act was introduced in response to a recently passed, first-of-its-kind New Jersey law requiring doctors and nurses to educate and screen expectant mothers about PPD."
The Theraurus on my computer lists "require," as an alternate word for "mandatory."
On June 8, 2009, New Jersey.com, ran the headline: "E-mail: Drug lobbyist targeted Menendez to help with importation bill," and reported that the subject line of the email said: "URGENT"
The email called for New Jersey drug companies to ask Menendez to be their champion on an amendment that would effectively kill any attempt to allow cheaper drugs to be imported from other countries, according to the report.
"We need to locate a Democratic lead cosponsor for the second degree amendment," the e-mail said.
"Can … [Johnson & Johnson], Merck, Novartis, Pfizer and the other New Jersey companies coordinate and contact Senator Menendez's office and ask him to take the lead?"
The strategy to pursue Menendez became known when the email from the Pharmaceutical Research and Manufacturers of America, the industry trade group, ended up with Senator John McCain, a drug importation advocate. "And McCain read it on the Senate floor – twice," the article notes.
"Menendez's office said that while he supports the drug companies' position, he did not act as their champion," according to New Jersey.com.
The Mothers Act refers to "entities," as being eligible for grants and participating in research and the development of screening methods and treatments and delivery.
The bill states: "The Secretary may make grants to eligible entities for projects for the establishment, operation, and coordination of effective and cost-efficient systems for the delivery of essential services to individuals with a postpartum condition and their families."
Under definitions, it says the term 'eligible entity'– "means a public or nonprofit private entity;" and "includes a State or local government, public-private partnership, recipient of a grant under section 330H (relating to the Healthy Start Initiative), public or nonprofit private hospital, community-based organization, hospice, ambulatory care facility, community health center, migrant health center, public housing primary care center, or homeless health center."
"Lawmakers have not specified what constitutes an "entity" so it will be impossible to know if there are conflicts of interest between those who develop the screening tools and conduct research and the pharmaceutical companies who most certainly will benefit financially from the increased diagnosing," according to Kelly Patricia O'Meara in May 7, 2009 article, "Stress Testing the Mothers Act."
"Where is the guarantee that the "entities" are not pharmaceutical front-men?", she writes.
"Given that this research will be used to develop questions or tests for screening new mothers for possible mental disorders, one might find it important to know that the research has integrity and has been validated by the scientific community, free of pharmaceutical largesse," O'Meara points out.
The Act also calls for a "a coordinated national campaign to increase the awareness and knowledge of postpartum conditions." Activities under such a campaign may– "include public service announcements through television, radio, and other means;" which will basically provide the new pregnancy-related treatment industry with a tax-payer funded mass advertising campaign.
It would be interesting to know whether "entities" would include the treatment centers owned by Susan Stone and Karen Kleiman, and whether their programs would be eligible for funding. At the "Postpartum Stress Center," Kleiman teaches seminars for professional training with ads on her website and the heading: "Become an Expert in the Treatment of Postpartum Mood Disorders."
The first sentence in "Highlights" for this training states: "This is a crash course on diagnosis, screening, assessment, treatment options." The fee is $750 for a 10-hour course, but they do throw in a book titled, "The Postpartum Stress Center's Guide to Enhancing your PPD Private Practice: A checklist for successful practice," for the $750.
For this gig alone, Karen could make $7,500 per seminar by simply recruiting 10 trainees. Nearly all the websites pitch in to promote conferences and seminars, so rounding up 10, or even 20, trainees would likely not be too difficult.
The website shows 4 seminars a year, meaning Karen could earn roughly $30,000 for 40 hours of teaching people how to "Become an Expert." And if she could round up 20 trainees per class, she could make $60,000 a year.
In her May 29, 2009 blog, Susan mentions how the Act might help fund "inpatient maternal mental health" programs all across the US. "Just this morning," she says, "I completed an interview with Parenting Magazine, which plans to feature an article about the nation's first inpatient maternal mental health unit at UNC, Chapel Hill, NC, as well as focus on the federal legislation and how this bill might help fund other such programs across the country."
Many sites provide links to "experts" and treatment programs. For instance, Katherine Stone runs "Postpartum Progress," and in December 2008, she had links to the "Top Women's PPMD Treatment Programs & Specialists."
The first program on the list was Dr Stowe's at Emory, which primarily focuses on "the evaluation and treatment of emotional disorders during pregnancy and the postpartum period," the website states.
In 2008, Dr Stowe was the primary investigator of an National Institutes of Health grant where the stated purpose was "to stimulate vigorous debate with the emphasis on the reproductive safety of antidepressant medications," according to Grassley's June 2, 2009 letter to the president of Emory.
During a 2008 deposition in a Paxil birth defect case, Stowe said that around "80 per cent of his Emory salary ($187,000) comes from his NIH grants," the letter notes. His total Emory salary was $232,000.
In 2007, Paxil maker, GlaxoSmithKline, paid Stowe $154,400 for 57 promotional talks. He also received $99,300 in the first ten months of 2008 for 38 promotional talks for antidepressant drugs, according to Grassley.
Stowe's income above was from one drug maker. In August 2007, he was listed as an author on a study titled, "Atypical Antipsychotic Administration During Late Pregnancy: Placental Passage and Obstetrical Outcomes," in the American Journal of Psychiatry.
According to the disclosure section, Stowe has received research support from Glaxo, Pfizer, and Wyeth. He has served on advisory boards for Wyeth, Bristol-Myers Squibb, and Glaxo, and he has served on speaker's bureaus and/or received honoraria from Lilly, Glaxo, Pfizer, and Wyeth.
Dr Jeffrey Newport is the associate director of Emory's Women's Program. Newport was also an author on the "Antipsychotic," study. He has received research support from Lilly, Glaxo, Janssen, the National Alliance for Research on Schizophrenia and Depression, NIH, and Wyeth, and, he has served on speaker's bureaus for AstraZeneca, Lilly, Glaxo, Pfizer, and Wyeth, according to the disclosures.
On June 14, 2007, Katherine Stone posted a blog with the headline: "Upcoming Event in Asheville Features My Psychiatrist!", in an evening for prescribing clinicians called "Postpartum Mood Disorders: A Systemic Approach to Biopsychosocial Treatment."
"The key speaker will be Dr. Jeffrey Newport, associate director of the Emory Women's Mental Health Program here in Atlanta and also my psychiatrist!!!!", she said. "I have firsthand knowledge that Dr. Newport rocks."
An online announcement shows Dr Stowe gave a seminar titled, "Atypical Antipsychotics in Major Depressive Disorder: When Current Treatments Are Not Enough." The moderator for the seminar was Charles Nemeroff, who earned more than $2.8 million from drug companies between 2000 and 2007, but failed to disclose at least $1.2 million to Emory, according to Grassley.
On July 23, 2008, an article by Nemeroff titled: "Weighing Risk and Benefit for Treatment of Depression in Pregnancy and PostPartum," was available on Medscape. The Medscape website stated, "This article is temporarily unavailable," on March 17, 2009.
Nemeroff stepped down as chair of the psychiatry department in 2008 after an Emory found he had failed to report more than $800,000 from Glaxo from 2000 to 2006. "That matter is now being probed by the inspector general for the U.S. Department of Health and Human Services," according to the Wall Street Journal.
Evelyn Pringle is a columnist for Scoop Independent News and an investigative journalist focused on exposing corruption in government and corporate America. She can be reached at epringle05@yahoo.com.
Now Available from CounterPunch Books!
Spell Albuquerque:
Memoir of a
"Difficult Student"
By Tennessee Reed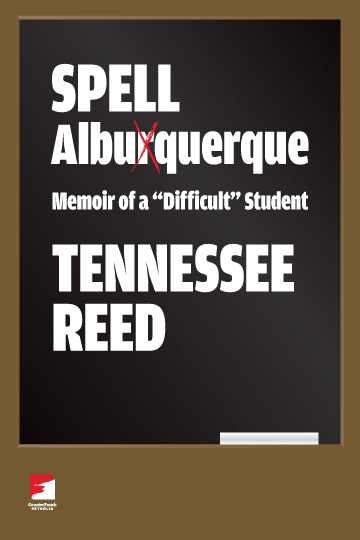 Waiting for Lightning
to Strike:
The Fundamentals
of Black Politics
Kevin Alexander Gray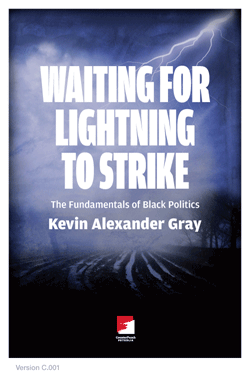 Click Here to Buy!
"The Case Against Israel"
Michael Neumann's Devastating Rebuttal of Alan Dershowitz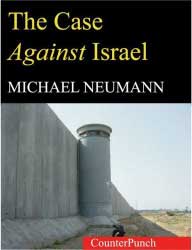 Click Here to Buy!
The Inside Story of the Shannon Five's Smashing Victory Over the
Bush War Machine
By Harry Browne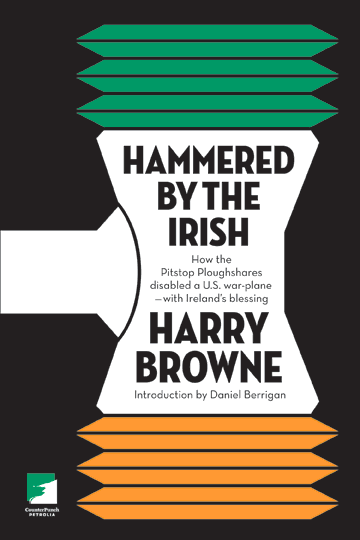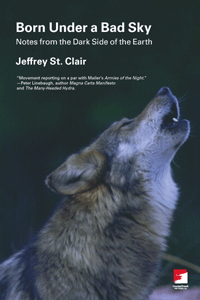 Born Under a Bad Sky:
Notes from the Dark Side
of the Earth
By Jeffrey St. Clair
RED STATE REBELS:
Tales of Grassroots Resistance from the Heartland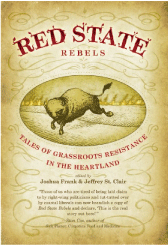 Edited by
Jeffrey St. Clair
and Joshua Frank

How the Press Led
the US into War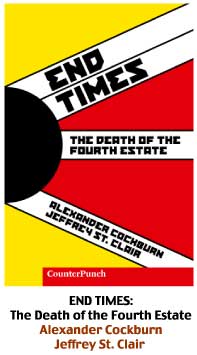 Buy End Times Now!
New From
CounterPunch Books
The Secret Language
of the Crossroads:
HOW THE IRISH
INVENTED SLANG
By Daniel Cassidy
WINNER OF THE
AMERICAN BOOK AWARD!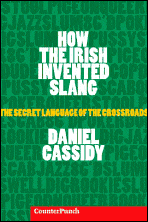 Click Here to Buy!

Saul Landau's Bush and Botox World with a Foreword by Gore Vidal

Click Here to Order!
Grand Theft Pentagon
How They Made a Killing on the War on Terrorism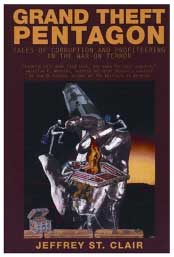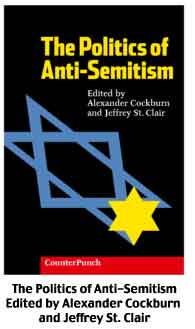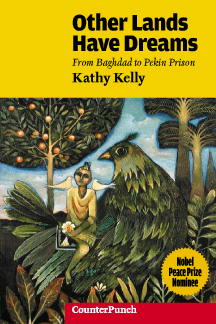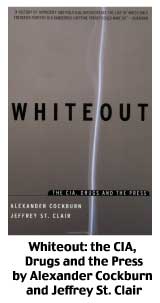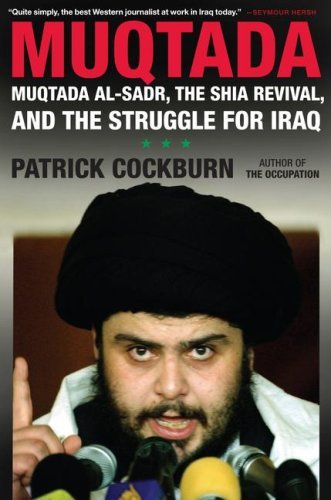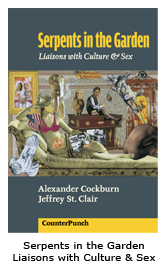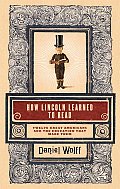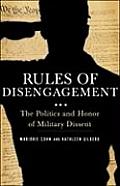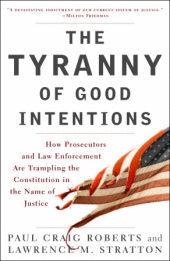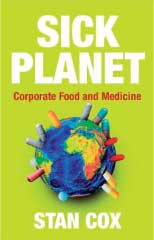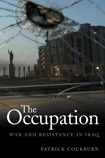 The Occupation
by Patrick Cockburn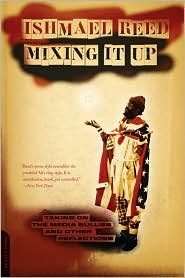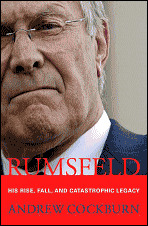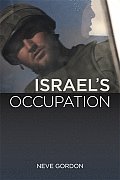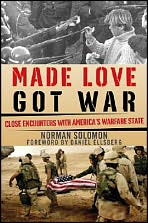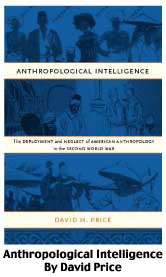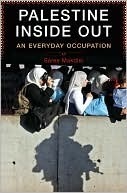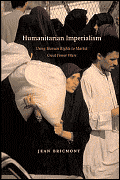 Humanitarian Imperialism
By Jean Bricmont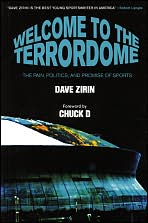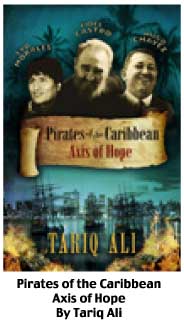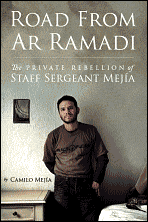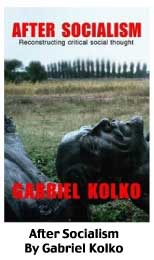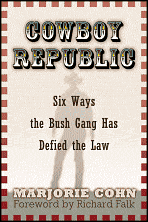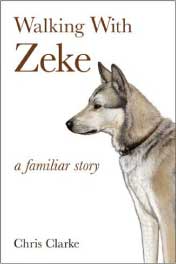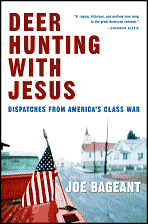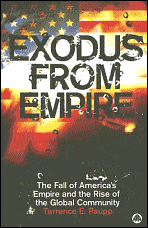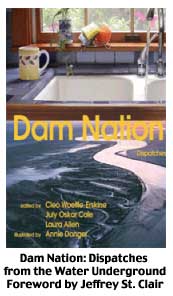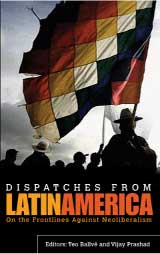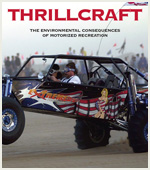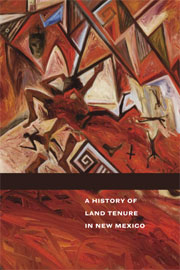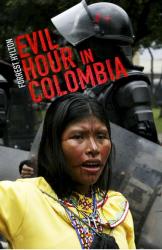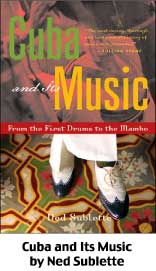 CITY BEAUTIFUL
By Tennessee Reed