DOW JONES REPRINTS


This copy is for your personal, non-commercial use only. To order presentation-ready copies for distribution to your colleagues, clients or customers, use the Order Reprints tool at the bottom of any article or visit:
www.djreprints.com
.
•
See a sample reprint in PDF format
.
•
Order a reprint of this article now
.
Glaxo Attracts Questions
Over Data in Paxil Studies
Unsealed Report
Claims Suicide Risk
Was Miscalculated
By ALICIA MUNDY and JEANNE WHALEN


June 14, 2008; Page A4
WASHINGTON -- GlaxoSmithKline PLC faces new questions about whether it deliberately misrepresented data on suicide risk for its antidepressant Paxil when it applied for the drug's approval to the U.S. Food and Drug Administration at an advisory committee meeting in 1991, a charge the company has denied.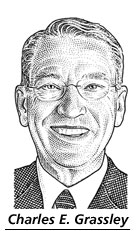 A study by a Harvard psychiatry instructor, underwritten by plaintiffs' lawyers and previously kept under seal by a court order, says that Glaxo "improperly" counted patients taking placebos during clinical studies. From 1989 through 1991, Glaxo then submitted information to the FDA that indicated no major difference in risk of suicidal behavior, or suicidality, as doctors call it, between patients who took Paxil and those who took a placebo.
However, Glaxo's counting minimized the differences between suicidality rates in the Paxil and placebo groups, according to the report. For instance, the company counted placebo patients who had attempted or committed suicide before the study formally started, which enhanced the results for Paxil.
The real risk for suicidality from Paxil, says the report's author, Joseph Glenmullen, was eight times its risk for patients on placebo. "Glaxo was aware of this risk, and hid it," Dr. Glenmullen's report states. The drug was approved for sale in the U.S. in 1992. Dr. Glenmullen said, in an interview Thursday, that if Glaxo had given the agency the "correct" data in 1991, the FDA would likely have added warnings about the risk for suicidality when it approved Paxil.
In 2004, the FDA called for added warnings on popular antidepressants known as selective serotonin-reuptake inhibitors, or SSRIs, about potential links to suicidal behavior. In 2006, Glaxo sent a letter to doctors stating that its studies showed that the risk of suicidality in depressed adults was 6.7 times as high in patients taking Paxil as in those taking a placebo.
Thursday, Sen. Chuck Grassley, an Iowa Republican, released Dr. Glenmullen's study and a letter to the FDA, asking it to investigate the original approval process for Paxil and Glaxo's application in light of Dr. Glenmullen's report.
A Glaxo spokeswoman emailed a company statement that was originally issued Feb. 6, when an earlier version of Dr. Glenmullen's report was first unsealed by a court. That version was missing nine pages that included information on Glaxo's counting methods.
"GlaxoSmithKline has provided the U.S. Food and Drug Administration over the years with numerous reports from its clinical studies," the statement says. "As soon as GlaxoSmithKline became aware of a potential increased risk in certain populations, it proactively brought it to the attention of FDA and other regulatory bodies."
The statement notes that Dr. Glenmullen was hired by plaintiffs' lawyers, and calls his report "unscientific and misleading."
Sen. Grassley also raised concerns about a British investigation that concluded this year that Glaxo should have alerted British regulators earlier than it did about a link between Paxil and suicidal behavior. He said evidence in the two reports raises questions about whether the company kept U.S., as well as British health officials, in the dark.
In March, British authorities concluded a four-year investigation on whether Glaxo failed to inform the U.K. drug regulator in a timely manner about a link between Paxil and suicidality in children and teens. They said they saw no basis for criminal prosecution of Glaxo because U.K. laws were unclear about whether companies were obligated to report certain drug data. But the regulator said it remained "concerned that GSK could and should have reported this information earlier than they did."
Glaxo at the time said: "We firmly believe we acted properly and responsibly."
Paxil was made by SmithKline Beecham, which merged with Glaxo Wellcome in 2000. SmithKline's former top executive, Jean-Pierre Garnier, who was Glaxo's CEO until last month, said in a 2006 deposition in a lawsuit that the original data given to the FDA shouldn't have included some of the placebo patients. In another 2006 court document, Glaxo "admits that five of six 'attempted suicide' events" in the placebo group took place before the studies began.
During the 1991 meeting, members of the FDA's advisory committee repeatedly said they wished there were more data to review on suicidality, but, the report said, "unbeknownst to the committee, the data already existed."
Write to Alicia Mundy at alicia.mundy@wsj.com2 and Jeanne Whalen at jeanne.whalen@wsj.com3