6 Comments
By Ed Silverman // August 13th, 2010 // 7:17 am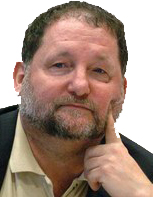 Jim Gottstein, an attorney who was one of three people named as conspirators in the infamous Zyprexa document scandal three years ago, has lost his bid to overturn an injunction leveled against him by a federal judge in New York. A federal appeals court yesterday upheld that decision (look here).
For those who don't recall, Gottstein, who runs The Law Project for Psychiatric Rights, a non-profit against forced drugging, was accused along with two others by US District Court Judge Jack Weinstein of violating a court order by creating a "sham" to leak and publish sealed Zyprexa documents. The documents, which detailed hidden side-effect data and improper marketing, were published by The New York Times, setting off a feverish debate over the public's right to know about concealed side effect data.
Last year, however, Lilly agreed to plead guilty and pay $1.415 billion, which included a $515 million fine for a misdemeanor criminal charge, for off-label promotion of Zyprexa (see here), which was only dwarfed by Pfizer's $2.3 billion settlement. And the others? Weinstein called the Times reporter 'reprehensible,' but didn't mete out any punishment. David Egilman, who was an expert witness for plaintiffs' lawyers suing Lilly, earlier settled for $100,000 (background here and here. The Drug and Device Law blog, meanwhile, has this to say about Egilman).
As for Gottstein, he sends us this statement: "Today, the United States Court of Appeals for the Second Circuit affirmed the District Court's injunction issued against me in connection with the subpoenaing and distribution of documents produced in the Zyprexa Products Liability Litigation. I am disappointed in the ruling. The Court of Appeals held the District Court did not abuse its discretion in finding the subpoena was a sham. This is not the case. I believe I acted properly, but understand why both courts would believe this.
"Ultimately, I feel I did not adequately explain my actions to the District Court and it was understandably offended by what it thought was a deliberate violation by me of one of its orders. My explanation was hampered at the time because critical information had been withheld from me, such as my client having been drugged with Zyprexa pursuant to a forced drugging court order shortly before I took his case. I certainly intended no disrespect to the District Court."