7 Comments
By Ed Silverman // January 14th, 2010 // 8:32 am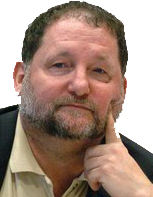 Just when you thought the Zyprexa off-label saga was history… Jim Gottstein, an attorney who was one of three people named as conspirators in the infamous Zyprexa document scandal three years ago, will begin oral arguments on Feb. 2 in his fight against an injunction leveled against him by a federal judge in New York.
For those who don't recall, Gottstein, who runs The Law Project for Psychiatric Rights, a non-profit against forced drugging, was accused along with two others by US District Court Judge Jack Weinstein of violating a court order by scheming to leak and publish sealed Zyprexa documents. The Zyprexa documents, which detailed hidden side-effect data and improper marketing, were published by The New York Times (Gottstein provides documents and related background here), setting off a feverish debate over the public's right to know about concealed side effect data.
Last year, however, Lilly agreed to plead guilty and pay $1.415 billion, which included a $515 million fine for a misdemeanor criminal charge, for off-label promotion of Zyprexa (see here), which was only dwarfed by Pfizer's $2.3 billion settlement. And the others? Weinstein called the Times reporter 'reprehensible,' but didn't mete out any punishment. David Egilman, who was an expert witness for plaintiffs' lawyers suing Lilly, earlier settled for $100,000 (background).
As for Gottstein, he maintains innocence. "Ever since Judge Weinstein ruled against me on February 13, 2007, Lilly has threatened me with civil and criminal contempt sanctions and going after my license to practice law," Gottstein writes to supporters. "I believe I did nothing wrong - that when Lilly failed to object after being given a reasonable opportunity to do so and then Dr. Egilman sent the Zyprexa Papers to me, they had lost their secrecy protection. I hope the Second Circuit will agree."