<![if !vml]>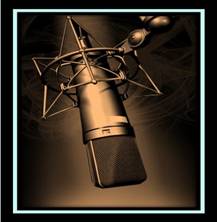 <![endif]>THE CPS CHRONICLE (NATIONWIDE NEWS) TONIGHT CALL-IN 1 (347) 989-0645
SPEAKING OUT AGAINST THE DRUGGING OF FOSTER CHILDREN : TO KICK OFF OUR OFFICIAL DC RALLYFEST, I PRESENT TO YOU, INDIVIDUALS KNOWLEDGEABLE, AND EXPERIENCED IN THIS AREA FROM A LEGAL, MEDICAL AND INSIDERS VIEW OF A SYSTEM BENT ON THE DEATH OF YOU! JOIN US – TONIGHT! IN SUPPORT OF DC RALLYFEST 2010 http://www.blogtalkradio.com/thecpschronicle
With your hosts, Josie Perez, and Former Attorney: Barbara C. Johnson
TONIGHT OUR SPECIAL GUESTS July 17, 2010
o Dr. Dan L. Edmunds is a psychotherapist in Northeastern Pennsylvania and the founder of the Center for Humane Psychiatry, an emancipatory movement for human rights in the mental health system. Dr. Edmunds has specialized in drug free relational approaches for children, adolescents, and families. Dr. Edmunds is the author of "They Say My Child Has ADHD", and "The Meeting of Two Persons: What Therapy Should Be".
o Dr. John Rengen-Virapen – Thirty-five years in the pharmaceutical industry internationally, most notably as general manager of Eli Lilly and Company in Sweden, I was responsible for the market of several drugs, all of them with side effects. Author of "Side Effects: Death" as he discusses the drugging industry's new agenda against babies worldwide! You could be effected if not already.
o Attorney, Jim Gottstein - The Law Project for Psychiatric Rights (PsychRights) is a non-profit, tax exempt 501(c)(3) public interest law firm whose mission is to mount a strategic legal campaign against forced psychiatric drugging and electroshock in the United States akin to what Thurgood Marshall and the NAACP mounted in the 40's and 50's on behalf of African American civil rights. The public mental health system is creating a huge class of chronic mental patients through forcing them to take ineffective, yet extremely harmful drugs. Attorney Gottstein will inform talk about Medicaid fraud from a legal stand point and how to fight back.
o Various other guests and physicians will be available to comment on the show's topics.
SHOW DATE: 07/17/2010
· TIME: 9 P.M. EASTERN STANDARDS TIME
· 3 P.M. Hawaii-Aleutian Standard Time
· 5 P.M. Alaska Daylight Time
· 6 P.M. Pacific Daylight Time
· 7 P.M. Mountain Daylight Time
· 8 P.M. Central Daylight Time
· 11 A.M. Thursday Morning Australian Time
· 10 A.M. Thursday Morning Singapore Time
· 7 A.M. Thursday Morning Nepal Time
· Date: Saturday, 07/17/2010 CALL-IN 1 (347) 989-0645
· Category: FAMILY / Mature PARENTAL DISCRETION ADVISED FOR LISTENING AUDIENCE UNDER 18.
You can also download the Blogtalk
Radio Toolbar or Podcast the show for later just click on the link on show page the iTunes button is located on your radio player.
A Great way to pass the morning grind of getting to work in the morning (of course, don't forget your cup of joe)!!!
SPONSORED BY: PCWORKS-N-DESIGN.COM & HOME MAINTENANCE SERVICES
THE CPS CHRONICLE / NATIONAL FAMILY PRESERVATION SEARCH / MODEL FAMILY / MY PETITION PLEASE SIGN! / THE FLORIDA POWERED ALLIANCE for Florida families / JOIN US AT DC RALLY FEST 2010